Post by Admin on Oct 26, 2019 11:29:47 GMT -4
BRANDON QUINTIN ADAMS & "STEVE HARVEY" SHOW ACTOR, MERLIN SANTANA WERE AMBUSHED BY KILLERS
Brandon Quintin Adams (above left) and Merlin Santana (pictured on the right; known for his roles in "Moesha," "The Steve Harvey" and "Cosby Show" sitcoms) had met a female named Monique "Mercedes" King and her friend at a Chinese restaurant one night in 2002. That same night, "Mercedes" and Santana had a consensual one night stand. The next day, "Mercedes" became angry at Santana because he wasn't interested in pursuing a relationship with her after their one night stand, so she lied on Santana and told two of her male friends, Damien Gates and Brandon Bynes, that Santana raped her. BUT WHAT THEY DID NEXT WAS UNTHINKABLE.
The following night, Gates and Bynes waited for Santana and Adams to leave a house party. As soon as Adams and Santana got in their car, they spotted a gun's red laser shining through the back window, they look back to see what it was, but they had zero time to run. Gates and Bynes quickly ambushed them in a hail of gunfire using 12 gauge shotguns.
After they were shot, Adams managed to speed off and park in a safe place, that's when he noticed Santana was slumped over in his seat, so he called 911 and they were rushed to the hospital where Santana unfortunately succumbed to his fatal gunshot wounds at 26 years old.
THE FEMALE WHO SET UP MERLIN SANTANA & BRANDON ADAMS RECEIVED SHORT SENTENCE
Merlin Santana's killer
Above is a screenshot photo of is Monique "Mercedes" King, in court shortly after Merlin Santana was killed in 2002 and her story was covered on TV One's "Celebrity Crime Files." She only received a sentencing of 10 YEARS in juvenile hall for her participation in the crime! So I'm assuming "Mercedes" is already out of prison…what the???
Why didn't she get as much time as her killer counterparts combined?One of the shooters, Gates, received three consecutive life sentences, plus 70 years in prison; the other shooter, Bynes, received 23 years for assault with a deadly weapon and voluntary manslaughter.'
It was also discovered that "Mercedes" had lied to Santana and told him she was of legal age, but the truth is she was really 15…SMH. SEE WHAT BRANDON QUINTIN ADAMS SAID ABOUT THE LOSS OF HIS FRIEND, MERLIN SANTANA…
BRANDON QUINTIN ADAMS: "I WAS DEVASTATED…FOR A LONG TIME"
It took Brandon years to learn to cope with the death of his best friend, Merlin Santana, after watching him die right there in front of him. Brandon doesn't speak publicly too much about that horrific night, but he revealed this to Jet Magazine:
Here playing the role of an younger MJ in BAD Video...this is Brandon.
"It was devastating. It took me a long time to recover from that. (Merlin) was my best friend, and (the murder) was a senseless thing.[…] Brandon said he was the one friend of his who "could've had anything that I had."
Brandon Quintin Adams stepped away from acting for a few years, but now he's back. The most recent video interview that we know of is this one from 2014 when he was promoting a new movie he starred in. It's great that Brandon was found a way to keep pushing forward after so much tragedy.
Our condolences go out to Merlin Santana's family. May he continue to rest in peace and we're grateful for the beautiful legacy he left us with.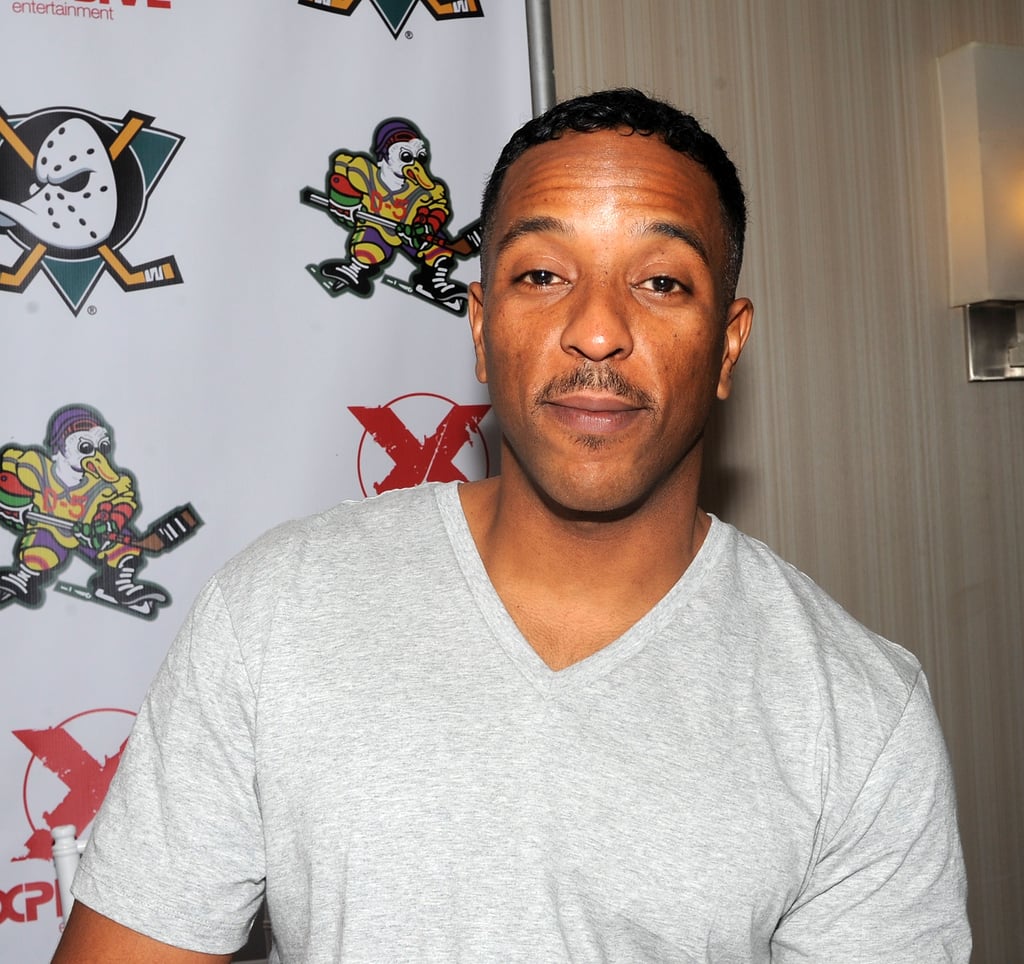 And here he is today at 40.
His friend Merlin Santana gone for nothing.